Resources for Parents & Caregivers
How-To Guides & Case Studies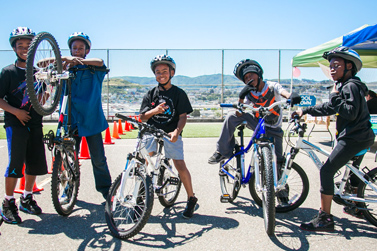 It only takes a weekend to teach your kid a skill that lasts a lifetime. Let's roll.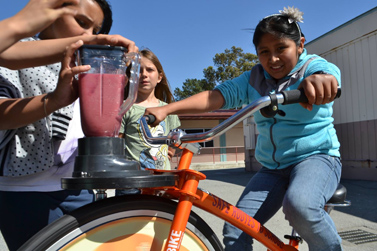 For a unique way to learn about Earth-friendly transportation, mix it up.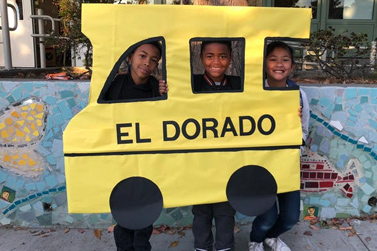 Find out how to create a Walking School Bus in your neighborhood. Next stop: Fun.
The best way to ensure your kids get to school safely, while getting to know your neighbors!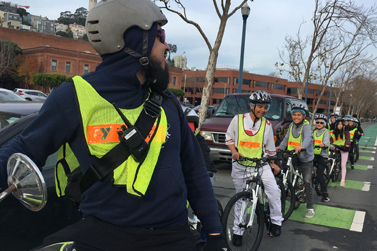 BART and Muni aren't an option, create a train of your own. All aboard!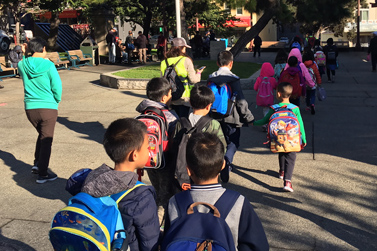 See how two San Francisco's Chinatown elementary schools really stepped it up.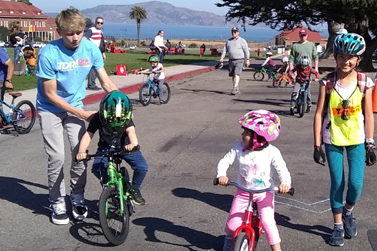 騎自行車可以鍛煉身體,建立自信,也可以使上學變得更有趣。此外,人們經常表示,教孩子騎自行車是父母或看護者與孩子之間最難忘的親密經歷之一。
Helpful Information Guides
SF Safe Routes serves all SFUSD schools in every SF neighborhood.
To encourage sign-up and ongoing participation, we offer member schools a variety of benefits, including pedestrian and bike safety education, bike rodeos, and support from our outreach team.