Fun. That's just how we roll.
Biking is a fun, relaxing, environmentally friendly way to get to and from school. Plus, you never have to worry about parking—all SFUSD schools have bike racks.
All aboard the bike train!
Creating a bike train is a great to make the ride to school all the more enjoyable and easy. Lead by adult riders, who both "drive" the train and serve as the caboose, a bike train is a safe way for a group of kids to ride together.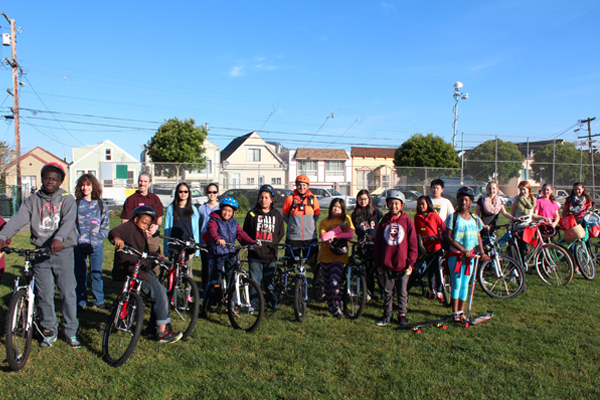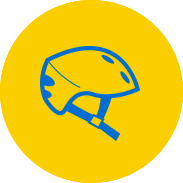 Wear a properly fitted helmet for your safety. For children under 18, it's the law.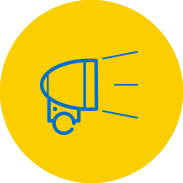 Be visible when you ride. Wear bright clothing, use a white front light and red rear light.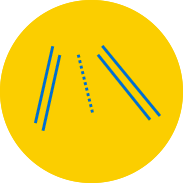 Follow the rules of the road and use marked bike lanes when possible. Ride with your children until they are ready to ride on their own.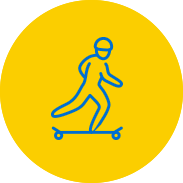 Practice your skills in car-free spaces. Children age 13 and under may ride on the sidewalk.
How-To Guides & Case Studies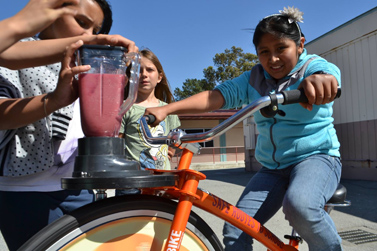 For a unique way to learn about Earth-friendly transportation, mix it up.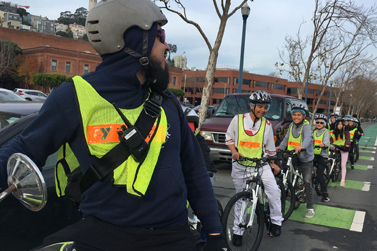 If BART and Muni aren't an option, create a train of your own. All aboard!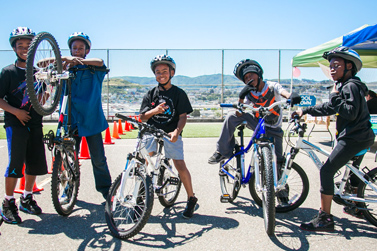 It only takes a weekend to teach your kid a skill that lasts a lifetime. Let's roll.
The best way to ensure your kids get to school safely, while getting to know your neighbors!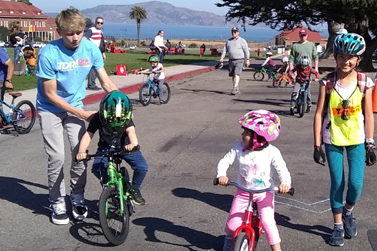 騎自行車可以鍛煉身體,建立自信,也可以使上學變得更有趣。此外,人們經常表示,教孩子騎自行車是父母或看護者與孩子之間最難忘的親密經歷之一。
Helpful Information Guides