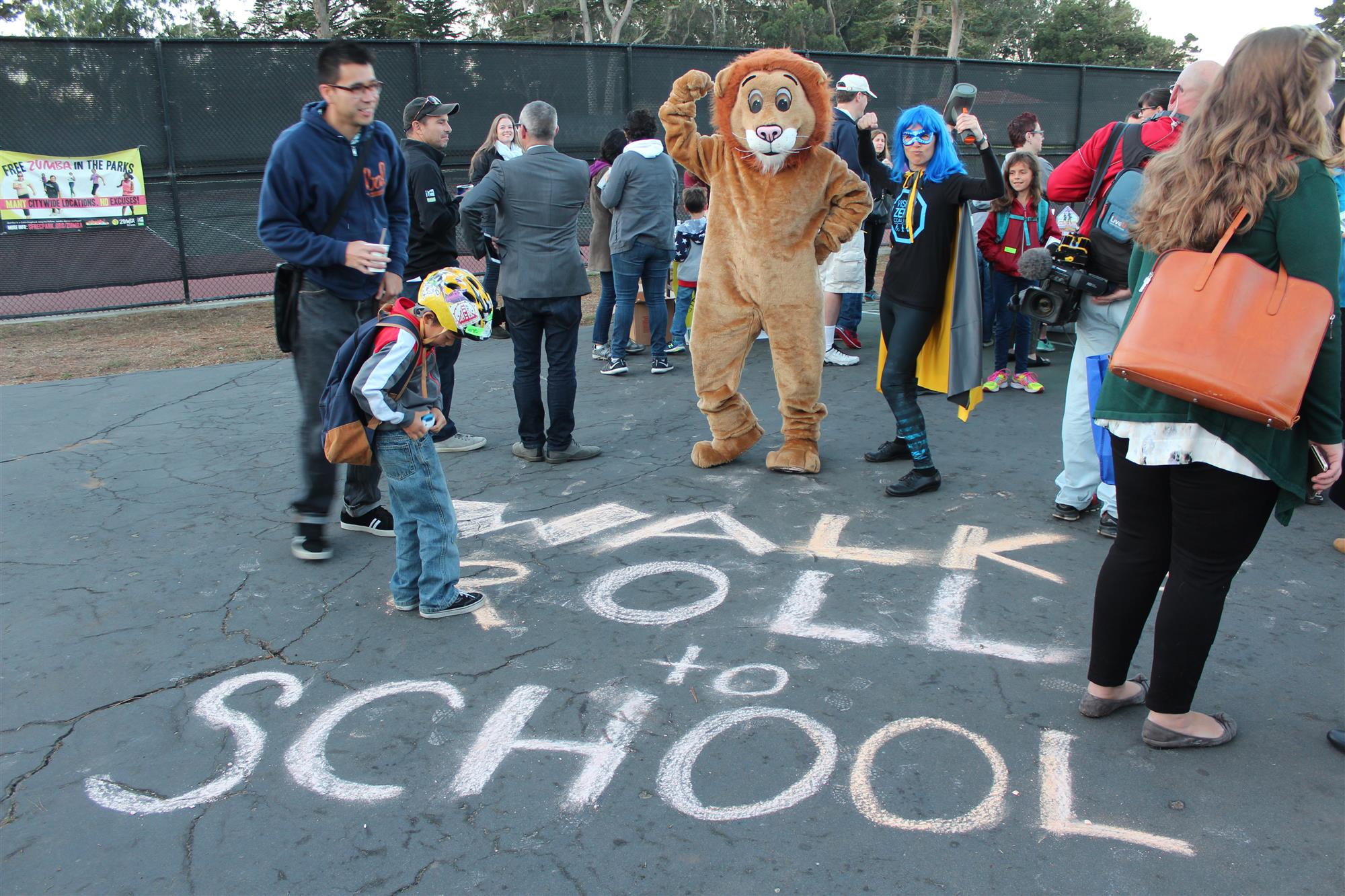 THANK YOU to all the schools who participated in this year's Walk and Roll to School Day!
SAN FRANCISCO'S ANNUAL WALK & ROLL to SCHOOL DAY! 
This year on Wednesday, October 10, schools across San Francisco will participate in Walk & Roll to School Day—now celebrated in over 40 countries around the world!
Last year, Mayor Ed Lee and Supervisor Ahsha Safai celebrated at Cleveland Elementary School, along with students, parents, teachers, school staff, and city leaders. Citywide, 76 schools and 11,000 elementary school students took part. This year, we'd like to see 100 schools participate!
Don't miss out on FREE giveaways from the Safe Routes to School Partnership (supplies are limited).  It's easy (and fun) to bring a Walk & Roll to School Day event to your child's school.
For more information, contact Walk San Francisco at (415) 431-9255 or via email at vernon@walksf.org